AMKAD Metal Components Inc. is a world class manufacturer of parts using powder metallurgy technology.
AMKAD is a Canadian, family owned business, and we are dedicated to maintaining a high level of quality and reliability in servicing our customers.
Benefits of Powder Metallurgy (P/M)
The P/M process is a very effective method to produce metal parts and components; offering these many advantages:
Greater Versatility
Flexibility in the parts shape and design.
Ability to produce combinations of metals not possible by other methods.
Pores can be infiltrated with other metals for special properties and 100% density.
Controlled porosity makes possible such products as self-lubricating bearings and surfaces.
Ability to fabricate special configurations impossible or difficult to machine by conventional methods.
High Quality & Precision
P/M process makes it possible to manufacture parts of exceptional strength and durability.
Good dimensional control with tolerances held within 0.001″.
Consistent dimensions are accurate/repeatable from part to part,order to order, year to year.
Produces exceptional surface finishes.
Greater Economic Value
P/M is a net shape process with minimal waste of raw materials.
Raw materials are readily available and inexpensive.
P/M parts are produced at/very close to final dimensions; eliminating/minimizing machining.
Greater actual production rates than most manufacturing methods.
Short preparation time from design to finished part.
AMKAD Metal Components Inc. has the capability to produce powdered metal parts in a vast variety of materials, including:
iron base
iron copper
iron nickel
bronze
brass
copper
infiltrated steel
stainless steel
low alloy steel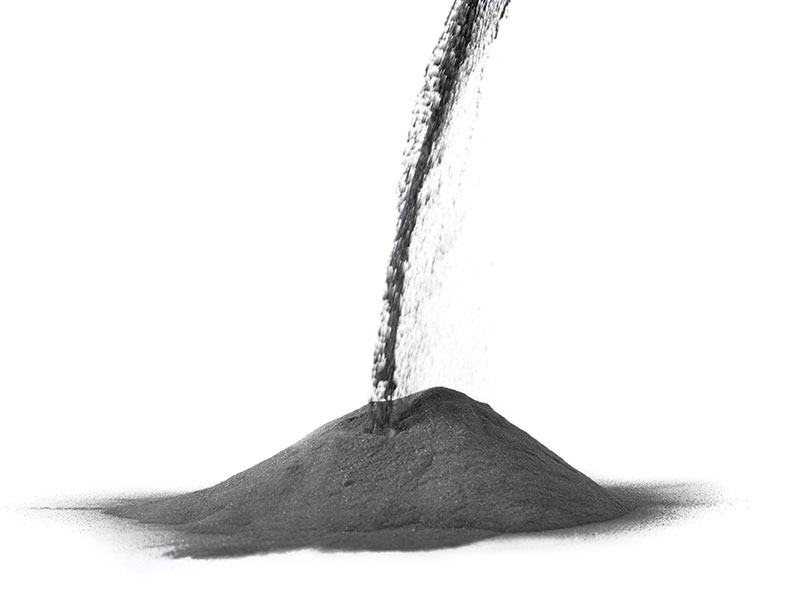 Common items which are produced by our P/M process include bushings, gears, sprockets, latches, hubs, spacers, self-lubricating bearings and others too numerous to mention.
P/M materials are carefully selected to satisfy a broad range of mechanical properties such as tensile strength, yield strength, elongation, fatigue strength and impact resistance.
Most applications will rely on more than one of these key properties and prototyping is normally recommended.  AMKAD has capabilities to provide this service and our staff is very knowledgable with the performance of P/M materials.
AMKAD engineering can provide a competent evaluation of potential applications and we prefer to form partnerships with our customers during the design and development phases of any P/M candidates.
COMPACTING
P/M parts are produced by compacting powdered metals in tool & dies under extreme pressure into the desired shape.
Our compacting department, utilizes variable speed, mechanical presses.  This type of equipment satisfies three important demands in todays' marketplace:
the quality concern for repeatability of the pressing cycle
the economic factors attainable only through high productivity
conformance to the latest safety standard CSA Z142
All AMKAD processes are monitored by Statistical Process Control and we assign only precision instrumentation capable of measuring the stringent tolerances.  SPC provides the analytical tool for our skilled staff to detect sources of variation as well as providing the guidelines for corrective action to eliminate the special causes of variation.
SINTERING
During the sintering, the "green" pressed parts are placed on a wire-mesh belt and slowly moved through a controlled atmosphere furnace.  These pressed powder particles now become metallurgically fused, without melting, a process called "sintering".
Our sintering equipment includes the latest in heat control technology, including seven zones of heat control and independent controls to protective atmosphere.  Various cooling rates are also available, dependent upon the material being processed.  All parameters are automatically controlled and recorded on computer, ensuring the sintering process is certified to CQI-9 Heat Treat Standard.
SECONDARY OPERATIONS
AMKAD can provide a broad range of completely finished components requiring a multitude of secondary operations.
Heat treating can improve strength and add hardness and make the surface wear-resistant.  Oil impregnation makes bearings self-lubricating.  Products can be sealed to eliminate any porosity.  Other secondary operations include surface finishing, sizing, plating, drilling, tapping, CNC lathe machining, sub assemblies, etc.
FINAL AUDIT
All parts must pass a formal, documented final audit prior to packaging and shipment to our valued customers.  Where necessary, corrective action to defects are processed by the latest problem solving techniques and results are validated to ISO standards to prevent reoccurrence.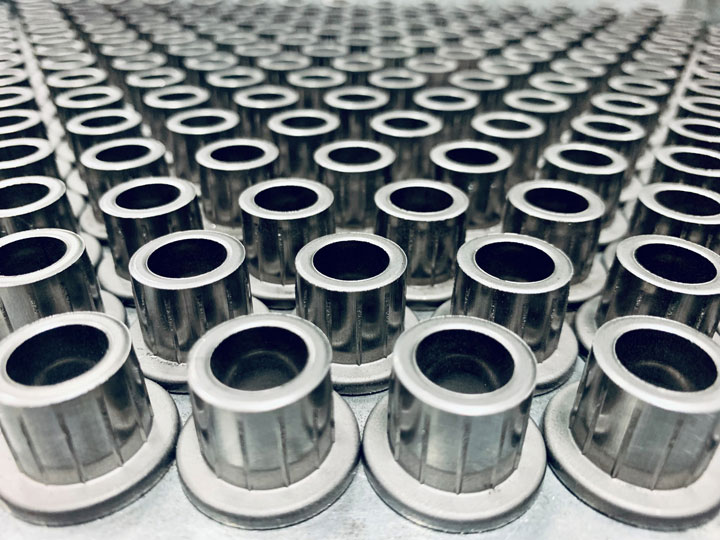 AMKAD Metal Components' committment to producing quality P/M parts with the best possible customer service is shared by everyone in our organization, from the newest person on the shop floor to the front office.
Engineering
In house tool design
Assistance on product design
Process FMEA's and control plans
Machine & process capabilities (SPC)
Production Management
SPC based control system
Comprehensive employee training
Preventative maintenance program
Pull-system scheduling
Cellular manufacturing
Continuous improvement activities

ERP inventory & lot management system
Quality Assurance
ISO Registered 9001
Level 3 PPAP submissions
First article layout inspections
Gauge plan and GR&R studies
Metallurgical inspection & analysis
In process SPC co-ordination
Non-conforming resolutions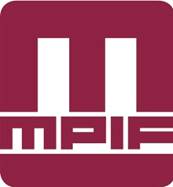 We are fully compliant with a wide variety of critical standards; including ISO 9001:2015. For additional information about our processes and services, contact us today at (519) 655-2911.  Click Here to see a copy of our current ISO certification.
AMKAD is committed to continuous improvements in quality and to timely delivery – in order that our valued customers may meet their objectives and operational requirements.

AMKAD Metal Components Inc.
PO Box 149, 537108 County Road 34
Tavistock, Ontario, Canada  N0B 2R0
Ph: (519) 655-2911
Accessibility in our facility: AMKAD premises are accessible to all persons requiring the use of a wheelchair, walker, service animal or support worker.  Wheelchairs may enter the building at the front through the shipping and receiving man door to the left of the main front entrance.
AMKAD Inc. 43.309404, -80.850754